The Gold Standard in DUI Defense
Who We Are
DUI Lawyers Newport Beach is also known as The Atias Law Group, P.C., a boutique firm exclusively handling DUI (driving under the influence of alcohol or drugs) and criminal law cases in Newport Beach, CA and the surrounding areas
Naturally, our clients have many questions regarding the DUI laws in Newport Beach. That is precisely why our attorneys are available for free telephone consultations. When you call our firm an Newport Beach DUI Attorney will try to answer any and all of your questions. Our firm understands that being charged with a crime and fighting for your freedom are your top priorities and therefore your particular case is our priority as well.
VIEW MORE
DUI Lawyers Newport Beach want to Help You
To ease the financial stress of the criminal fees, court fees, restitution and of course legal fees our firm offers a tremendous value for our services. Depending on your case, we will work with you to tailor a payment plan to ensure that the financial and legal difficulties are not compounded.
Call Now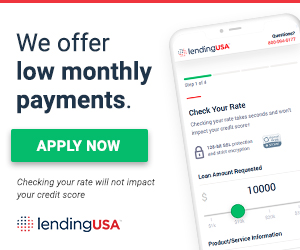 I would highly recommend anyone who is looking for an honest, caring, hard working attorney, who actually has a soul, to contact Oren Atias at DUI Lawyers Newport Beach. I really enjoyed working with Oren because he is so down-to-earth and normal. In addition to that, he saved me $1900 in court costs and fines, and he will have the case expunged from my record for no added charge when the time comes. Do your self a favor and hire a lawyer who is brilliant, polished and who actually gives a rip.
I would highly recommended this business, and specifically Oren Atias as your lawyer. If you are in need of the best DUI defense, this is it. I had a very challenging case, in which the DA was seeking jail time. The whole process has been rough, especially with covid and the added wait time. My original sentence was jail time, and Oren did what he does best. Avoid jail for his clients at all costs. He pulled out every stop, and was very communicative and confident about the process. He not only helped ease my nerves but he was available and very open on discussing the case with my fiancée as well. Oren is a professional an incredibly knowledgeable of the OC courts and anything dui related. So grateful I found him, and for his support! Thank you Oren, you are the absolute best in your field!
Oren was very helpful! I had many questions regarding a case and he answered every and each one of them very thoroughly. At the end of each of his responses, he would ask me if I had any more questions for him. He is very knowledgeable and even gave me examples of things if I did not understand. I recommend DUI Lawyers of OC. Thank you again for being so helpful. I appreciate it during this rough time!